Car Painting Shop, Helsinki
The team at Tonifix painting workshop handles small and large car painting jobs with reliable professionalism, ranging from scratch repairs to complete repainting of the entire car.
In addition to passenger cars, we also provide painting services for other vehicles, including vans and minibuses.
Repainting
Spot painting
Paint repair
Car parts
Bumpers and plastic parts
"Very good service, recommend"– Kari Mäkelä ★★★★★
"Impeccable quality and the work was completed on schedule."– Antti Korhola ★★★★★
"Very professional, skilled painter, really neat finish..👍"– Baki Taylan ★★★★★
When Your Car Needs New Paint
Reasons for car painting may include rust, scratches or damage due to crashes. Our collision repair shop carries out both small and large painting work.
If your car has minor scratches or individual cosmetic damage, repairs will be done with spot painting. We clean, polish and smooth the scratches with exactly the same color shade, after which there is no trace of them.
We do repairs to the car's paintwork as needed. For example, if a spot painting alone is not enough, we will instead do a crash painting. Then dents and damage are straighten and repaired, after which a new and impressive paint finish is applied.
The car paintings are done in a modern painting chamber, which we renewed in 2015. We use water-based Spies Hecker paints for a precise shade and a high-quality finish. We inspect the shades to be painted before starting a new painting and, if necessary, tint the new one to match the old one.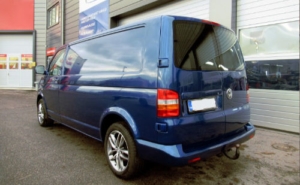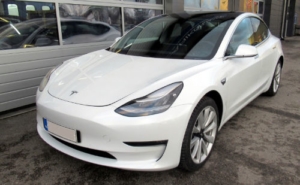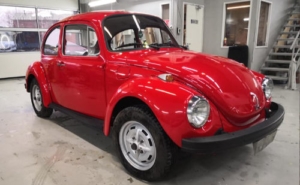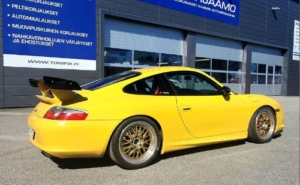 Car Painting with Over 25 Years of Experience
A good job is achieved through solid experience. Tonifix has been serving motorists in the Helsinki and Vantaa regions for more than two decades. Care, the use of the right chemicals in the various stages of painting and strong professionalism guarantee successful end results.
Please note that we also provide a replacement car when needed. Mention the need for a replacement car when booking a painting or asking for a quote.